Pour voir le texte en français, cliquez ici.
I want to start by thanking you for helping me realize one of my teenage dreams ?
The dream of owning a record store has been on my mind since I was 15, back when I would go get my cassette tapes by Primus, Bérurier Noir and Rolling Stones at the Au Coin de La Musique store in St-Jérôme (just next to le Tigre Géant).
Now, 25 years later, a new chapter begins now that we have launched the new website at shop.johnythecatrecords.ca.
I really never thought we would get here.
Johnythecat made its first sales on Kijiji and Marketplace with the goal of saving space in its Kallax shelves that were getting too small for the collection.
After 150+ transactions on Discogs and shipping orders all over the world, things started to pick up momentum.
We then decided to create the logo (thank you, Diana for the amazing work), get some tote bags, some stickers and even a rubber stamp to make things fun.
Now we also have an awesome e-commerce website done by my lovely wife and partner Sonia, with more than 1500 listings for sale.
Thank you everyone again, for helping me realize this dream that I never thought possible. ❤️
As token of our appreciation, Johnythecat Records is offering 10% OFF on all listings online. The code to use at checkout is:
THANKYOU2020

and it's valid until August 10, 2020.
You may notice that the prices are lower on our website vs. on Discogs. This is because of taxes that we're now giving back to the Quebec + Canadian governments. PS: taxes will be charged according to where you live.
In the end, you are paying the same price than on Discogs, but you're contributing to the country's tax system AND you also have cheaper shipping costs with flat rates and even free shipping for Ontario + Quebec when you spend 100$ +. For those who have done Montreal local pickups when available, we also have the instructions listed on our website.
You may also notice that I have added a lot of new listings in the past weeks and I'm not done yet. I still have a few boxes to clean, appraise, price and list… one item at a time… Always packed and shipped with love for whoever buys next ?
Thank you, thank you, thank you!
---
en français…
Je veux débuter par vous remercier d'avoir contribué à la réalisation de mon rêve de jeune garçon ?.
Oui, oui, j'ai le rêve d'avoir un record store depuis que j'avais 15 ans et que j'allais acheter mes tapes de Primus, Bérurier Noir et Rolling Stones au Coin de La Musique à St-Jérôme (juste à côté du Tigre Géant).
Maintenant, 25 ans plus tard, c'est un nouveau tome qui débute depuis que le site web shop.johnythecatrecords.ca est en ligne.
Jamais j'aurais pensé que ça nous mènerait jusqu'ici 🙂
Et oui, Johnythecat a fait ses premières ventes de disques vinyles usagés sur Kijiji et Marketplace dans le but de faire de la place dans ses étagères Kallax, car la collection devenait trop grande.
Apres quelques centaines de ventes sur Discogs et des shippings partout dans le monde, ça commençait à devenir sérieux. Nous avons donc décidé de créer le logo (merci à Diana pour son excellent travail), fait faire quelques sacs, des stickers et même une estampe. Et là, pouf! nous avons aussi un site web vraiment magnifique monté par ma douce complice Sonia et plus de 1500 titres en vente.
Merci mille fois d'avoir contribué à la réalisation d'un rêve auquel moi-même je ne croyais plus vraiment possible ❤️.
Pour vous remercier, Johnythecat Records vous offre un rabais de 10% sur toute la marchandise en ligne jusqu'au 10 août, 2020. Le code que vous devrez rentrer lors du checkout est:

MERCI2020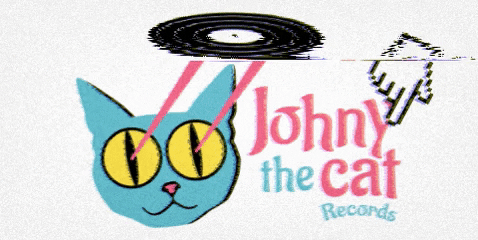 Vous remarquerez que les prix sont moins chers sur notre site vs. Discogs. C'est à cause des taxes TPS et TVQ que je vais redonner aux gouvernements du Québec + Canada. PS: les taxes seront chargés selon la province où vous habitez.
Au final, vous allez payer le même prix que sur Discogs, vous allez contribuer au système fiscal et vous pourrez profiter d'un frais de shipping fixe réduit ou gratuit au Québec et en Ontario si vous achetez pour plus de 100$. Pour ceux qui font les pickups à Montréal lorsque c'est disponible, il y a également des instructions pour le faire sur notre site.
Vous allez remarquer que j'ai ajouté pas mal de stock depuis quelques semaines et ce n'est pas terminé, j'en ai encore vraiment beaucoup à nettoyer, évaluer, pricer et lister un à la fois…. Toujours emballé et shippé avec beaucoup de love pour celui qui décidera de faire son prochain achat ?.
Merci Merci Merci!